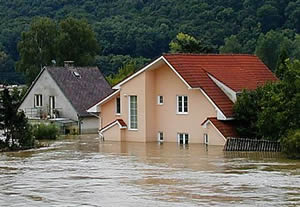 Water Testing NY: NY well owners whose wells were covered with water in the wake of Hurricane Sandy need to sanitize their well before using the water for drinking or washing.
County officials in many of the affected areas of New York are stating:
"Warning! 
 Do Not Wash 
With or Drink Well Water."
People drinking or washing with water from a NY private well that has been flooded will risk getting sick.
Flood Conditions at the Well – Swiftly moving floodwater can carry large debris that could loosen well hardware, dislodge well construction materials or distort casing.