Fluoride in Water Testing NY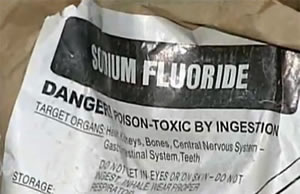 Fluoride Water Testing NY. Are you being poisoned by Fluoride in your water?
Fluoride is a common element found in minerals, rock and soil in NY and nationwide. It naturally occurs in the earth's soil.
How does fluoride get into NY drinking water?
As groundwater passes through minerals, rocks and soil it picks up fluoride and becomes dissolved in the groundwater.
It has now been proven by years and years of research that Fluoride is highly dangerous and the missing link in birth defects and mental retardation in young children, as well as the epidemic of Alzheimer's.
Professor A.K. Susheela, PhD., who has researched fluoride for more than 20 years and is one of the world's leading researchers and experts on Fluoride in our water supply, says long-term studies show fluoride is a serious threat to public health.
Dr. Susheela says that fluoride not only has been linked to increased rates of stillbirth and miscarriages among populations exposed to fluoride in water, but fluoride also poses a serious risk of birth abnormalities including mental retardation.
"It has been shown that when fluoride-contaminated water is consumed or used by pregnant mothers, it destroys the thyroid gland of the embryo/fetus," says Dr Susheela.
Long-term use of fluoride contaminated water can cause skeletal fluorosis which is a serious bone disorder as well.
In conclusion, exposing yourself and/or your family to excessive consumption of fluoride over a lifetime may lead to increased likelihood of bone fractures, and may result in effects on bone leading to pain and tenderness.
Children aged 8 years and younger exposed to excessive amounts of fluoride in NY have an increased chance of developing pits in the tooth enamel, along with a range of cosmetic effects to teeth.
Call our NY water testing specialists today 888-558-1574 and find out what the fluoride level is in your drinking water is.